It wouldn't be a college football off season if there wasn't talk about some sort of college realignment. It's as American as apple pie. A yearly national media requirement. But with most P5 contracts locked in for the foreseeable future and no movement expected, where would the talk come from? Surely we must talk about expansion or realignment. But how?
Thankfully, UConn stepped in to save the national media from creating their own controversial expansion/realignment story. This is the most useful thing UConn has done in 5 years. UConn has officially moved back to the Big East, in a move that makes financial and basketball sense. The harsh reality is that they left their football program to die, which again, financially probably isn't the worst thing when your athletic department is running a 40 million dollar deficit per year.
After months of consternation and many sleepless nights, there is renewed sense of self for college football pundits. No longer does Brett McMurphy or Dennis Dodd have to tweet a random realignment quote from their Big 12 "source" about expansion. We have real news to talk about now. The American Athletic Conference has 11 football and basketball members. They need new blood, maybe. So now everyone can breathe a sigh of relief, it's time to talk about expansion again.
---
Brigham Young University
Few schools have received as much attention as BYU for becoming the latest new member in the AAC. It's a smoother transition really, just slide all their sports right in and be done with it. Simple. Conference expansion over. CBS Sports editors will have to go back to the desk and dig out that piece of 10 best Defensive Ends In The SEC No One Is Talking About for 2019.
But for BYU, talk about entering a conference is not so simple. The Big 12 was thinking about it a few years ago, but in the end decided 11 was good enough and the whole Sunday observation day was a bit too much to overcome. The AAC may eventually feel the same.
Still, it is curious that the AAC commissioner was in Utah radio station this week for an unknown reason. Not over the phone either. Physically, in Utah, at a radio station. That interview can be found here if you are so inclined. Perhaps Aresco went for a nice outdoorsy vacation/adventure and Utah was the place to be. It is probably not a coincidence though. KSL Sports News, which also covers Utah sports, had several pros and cons of BYU joining the AAC, and that can be found here. It is a nice comprehensive overview of an editor that is more familiar with BYU than I am.
I don't particularly feel strong about the subject one way or another. If BYU joins the AAC, great, there are plenty of reasons why they would make a nice fit and raise the profile of the conference. After thinking about it for a while, and occasionally well before UConn even left, I don't think BYU should join the conference.
---
Why BYU Shouldn't Join The AAC
Let's start with the obvious. It is a private school associated with the Church of Latter-day Saints, an institution that does not align well with the large urban public schools that compromise the bulk of the AAC. There will be no contests on Sundays of course, and the last time the Big East/AAC had private christian schools, it ended up in a clean break. The last time BYU was in a conference resulted in a very ugly divorce.
And then there is the issue about distance. Have you ever been to Provo, Utah?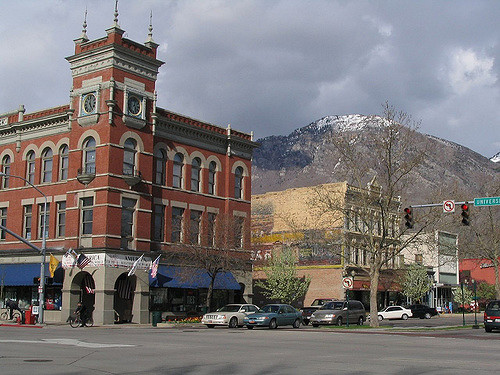 Probably not, and for most people there is likely never going to be any interest in traveling to Provo, Utah. Could you find it on a map? I know where Utah is but I couldn't tell you where to find Provo. I mean for goodness' sake they don't even have a Wawa! I do like the name Provo. It just slips off the tongue…Pro-vo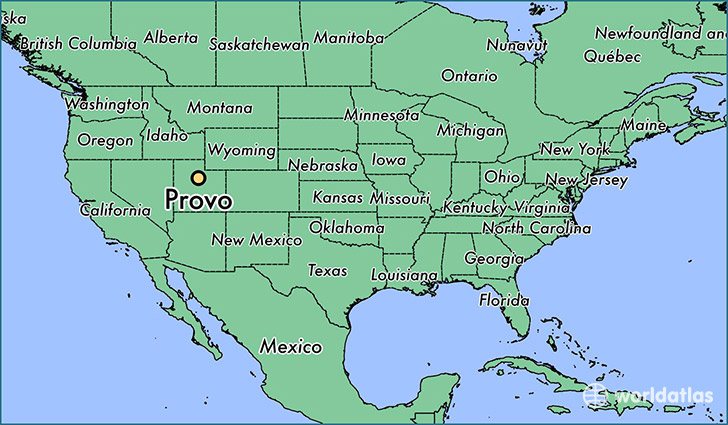 To be fair, I don't think the fine folks in Provo want to come to Philly. Probably not interested in traveling to Greensboro or Houston or Cincinnati for that matter. Whatever money BYU would make from joining the AAC would be washed away after traveling thousands of miles for 1 game. It seems kind of ridiculous right away.
Their schedule is pretty much filled out through 2023. What are ESPN/BYU supposed to do with that? Are you going to buy out P5 games? I guess if ESPN wants it, then it will happen. Perhaps some of the UConn exit fee can be used by the AAC. Who knows how that all will work out.
BYU has done quite well for itself regarding the schedule. They play tons of P5 opponents and it isn't long before they accumulate 2-3 losses and are out of the NY6 bowl discussion. Why would BYU fans want to switch out playing Pac-12, Big 10, and ACC schools for Tulane, Tulsa, and SMU. I can't imagine how ticket sales will go at BYU.
They have a road to both a NY6 invite and even possibly the playoffs, they would just have to go undefeated against a stacked schedule. And with no conference championship, there is little hope of them ever reaching a major bowl game unless they win out. That isn't to say it would be any better in the AAC, those bowl tie-ins are ho-hum as it is. And would they immediately be better than Houston, Navy and Memphis in the West? Unlikely, but 8-4 in the AAC could buy you a championship game and a shot at a NY6 Bowl, while 8-4 as an independent will buy some bowl game most BYU fans don't care much about.
The flip side to that is, an undefeated UCF squad wasn't even close to making the playoffs, no matter how much we want to believe they should or a game with VT would've mattered. They literally went undefeated in two seasons back-to-back (until they lost their bowl game). And no shot of sniffing the playoffs. If everything went perfectly well and BYU went undefeated for 2 seasons, probably would get playoff consideration given their schedule. They just can't recruit the players they did when they were winning in the WAC/MWC and so now they are stuck as a mediocre program with no shot of any post-season relevancy.
But their mediocre program has a nice deal with ESPN to broadcast their games. It is estimated to be worth 6-10 million, so not too dissimilar to the new AAC contract. With bowl tie-in money and AAC postseason basketball money, the deals are probably similar for BYU. By adding BYU to the conference, their games will be shown on ESPN+ , something the fans and boosters will not want. And as we have seen with UConn, once fans and boosters start clamoring to leave the conference or never join altogether, it is hard for university leadership to ignore.
That may be the biggest limiting factor of all. The BYU faithful in large part do not want to join the AAC. Truth be told, that is good enough for me.