With UConn moving on to the Big East, we knew it was only a matter of time until more and more names got thrown into the carousel of programs vying to be added to the AAC.
The time has come where schools like Marshall, Southern Miss, ODU, App State, Liberty, and other such programs have crept into the conversation. Army is another. None of those schools are serious contenders. Army in particular has no use for the AAC, but the AAC revenue may be the only thing keeping their name in the conversation. None have any sort of good basketball program.
I have previously taken a look at one potential invite in BYU and why they aren't a good fit and you can find that by clicking the button blow.
Today I will take a look at another school that has seen it's name pop up, James Madison University.
---
Pros
We will first take a look at why they are good candidates for the AAC. I will also begin with one caveat: I'm no expert in JMU football. I'm not really an expert in anything to be quite honest. I do however follow college football closely, so I'll do my best to point out the reasons for why I think they are a good fit.
Budget
Any time you are talking about moving up from FCS to FBS, the first thing that you need to examine is the athletic budget. Is JMU ready to spend the same amount of money as other AAC programs? The answer is: yes
According to USA Today Finances and this was as of 2017, JMU's athletic budget is approximately 48 million, ranking them 62nd overall. Right above them and ranked 61st-56th are: ECU, Memphis, USF, SDSU, UCF,and Houston. They would immediately become one of the more competitive budgets among G5 programs. Temple doesn't list their athletic budget but it is speculated to be around 44 million, so below that of JMU (according to this report in 2014 when they cut other sports) .
Winning
We can start with the obvious, they won the 2016 FCS National Championship. In order to even make it to the finals, they had to defeat then-5 time National Champion North Dakota State in what may be considered one of the best dynasties in all of sports in the 2010's. They simply could not be beat, and yet JMU did. JMU has not had a losing season since 2002, but they have gone 6-6 a couple of times. As App State is finding out, just because you can jump up and win some games doesn't mean you will stay relevant in the conversation. Winning at the FCS level is one thing, but jumping into the AAC is another story. The Sun Belt is not the AAC.
The higher-ups at JMU believe full well that their winning is sustainable. They can create the same dynasty that NDSU has done. With a football budget that exceeds NDSU, it may very well be possible (link to the story). The president states with full confidence that JMU is very much lock-step with NDSU and is willing to pay top dollar for the right coaches to keep that momentum. It's a different game in the AAC, but their leaders are ready.
They pass on this as well.
Stadium/Attendance
JMU plays in Bridgeforth Stadium with a listed capacity at approximately 24,800. They average about 20,000 in attendance last year. Putting things into perspective, Temple "averaged" about 28,000 in attendance. Ticket numbers tend to get fudged around, but JMU is probably legit. If you want to take a look, here is the PDF. The AAC tends to average attendance in the upper 20k to mid 30k with the Tulsanes running the upper teens in attendance. JMU would clearly fit in well. In the article listed above, they also have plans to potentially increase their seating capacity to 40k.
They have an active and passionate fan-base capable of filling out their home games. That's more than a few programs can claim, like the Tulsanes.
The X-Factor
Everyone likes a good story and JMU is it. If you can bring ESPN's College GameDay to an FCS showdown, you know things are going well, which is exactly what JMU did in 2015 and 2017. Right now for JMU, things are going well and they have the attention of those at ESPN. For those of you not in the know, ESPN is the one that owns the AAC contract, which it extended for 1 billion dollars recently.
Cons
Academics
I know some may poo-poo this one. Many will point to college athletics being all about the money. And you are probably correct. But conferences will often boast their academic superiority, its the Pac 12s go-to move these days. Research institutions still have a place in this world.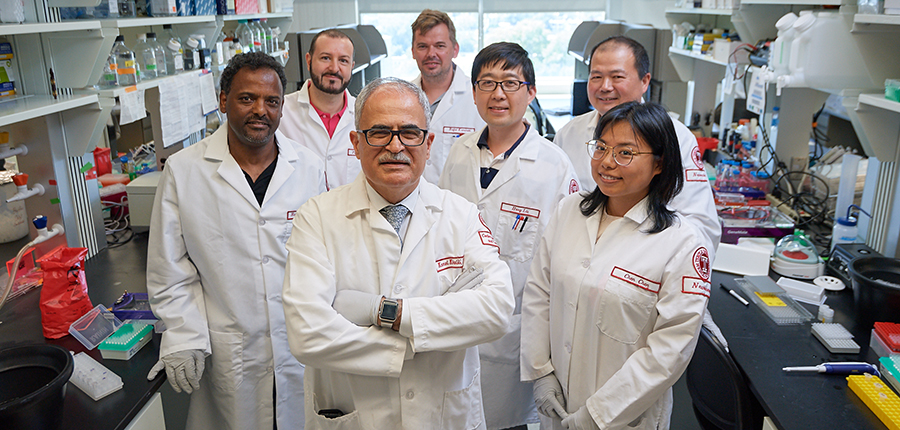 The immediate issue with JMU isn't that it's located in Harrisonburg, Virginia with an estimated population of about 50k people, half of which attend JMU, or the fact that JMU has somewhere around 120k alumni, its the fact that they aren't a research institution. According to the Carnegie Classification of Institution of Higher Education, the AAC has 11 of its 12 football members as either "very high" or "high" research universities, labeled as R1 and R2. The list can be found here. Only the Naval Academy, for its own reasons, is not listed. JMU is also not listed, which puts it in direct contrast to the mission of the AAC. The AAC wants universities associated with higher research and large money flowing to research activities. After all, if one of your universities is able to cure HIV out of mice (source), it makes the conference look good as a whole.
Harrisonburg
The goal of any conference is to maximize eyeballs. Cord cutting is a concern in this era of streaming videos, with social media platforms such as Twitter, Amazon, and Facebook giving users options to watch events live or stream shows on-demand without cable service. Its a new era for sports. That being said, tv viewers matter. Large fan bases matter. Despite the full capacity nights at Bridgeforth, the town population is still 50,000. That's not going to cut it when we are discussing inclusion into the AAC. Between Houston, Orlando, Cincinnati, Philadelphia, and Memphis, there are some large metropolitan areas with viewer upside. That's something the AAC covets most of all. Upside in viewers and potential subscribers. JMU has a loyal and consistent following, but the numbers as a whole don't add up to much. They just don't have the same potential as other schools in larger metro areas.
As you can see from the image above, it is probably a lovely town to visit in the fall. We have seen other images on College GameDay as well. The town loves its football.
Jumping From FCS To AAC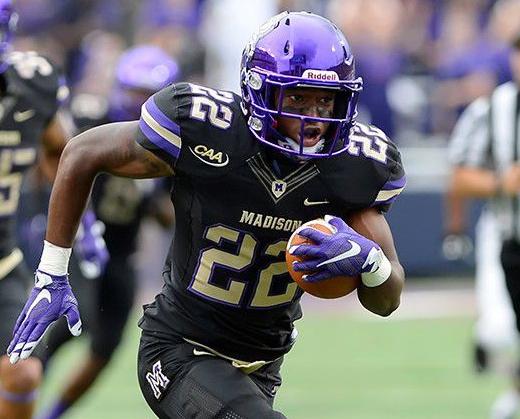 The Appalachian State manuscript is the one they seem to be following, as opposed to others such as ODU and Liberty, who are brute forcing their way into the FBS. Appalachian State had success in the FCS, winning championships. And no one can forget their victory at Michigan against the #5 ranked Wolverines. It was historic and the epitome of why college sports is so perfect.
That being said, Houston, Cinci, UCF, USF, Memphis, Tulsa, Navy, and Temple are all a step above William & Mary, UNC Wilmington, Elon, and Hofstra. The competition alone would be a significant test of their depth. To be fair, they do get their fair share of FBS talent and would be competitive immediately.
JMU is also in prime real estate for recruiting. The DMV is a hotbed for talent. But JMU would need some time to adjust to 85 scholarships. They would need time recruit to the level required to compete year in and year out in the AAC. Their president has said they have plans to continue to win championships, but in order to do so in the AAC, it will require at least 5+ years of good recruiting.
Fans
Sort of piggybacking off the previous point in the attendance section, JMU has a solid core of 20k fans with room to grow. They are investing heavily into their football program and maintain high expectations. Again, the issue with including them into the AAC is about potential and their ceiling is not that high compared to some other programs campaigning to get into the conference. Sure, there is room for growth over the next 10 years, but overall, it simply isn't what the AAC wants.
---
Overall
The Dukes present themselves to the AAC as a respectable candidate. They have a recent national title and are consistently putting together winning seasons. They will be on the road this year at West Virginia to start the season and may actually put up a good fight. The question most fans have for their inclusion will likely be JMU fan support. Which is better: consistent numbers with low ceiling or low numbers with high ceiling? You could most certainly do worse. JMU will maintain a steady stream of support but Harrisonburg is limited in its potential. In many ways they are similar to ECU, but to lesser extent. ECU is capable of filling out 40k when they aren't being terrible.
Putting fandom aside, there are also academic concerns as well as the usual concerns when a program jumps from FCS to the FBS. They don't have the upside in viewership and lack the big metro area the AAC would be interested in procuring.