One of the most overlooked parts of the game is special teams. Its not hard to see why, usually not much happens and the stars of the game are not on display. Usually its the other guys on the depth chart that are in on special teams making plays, unless you are on the return, in which case probably a fast offensive player is fielding the kicks off or punts. And the guys running down the field making tackles or along the line blocking are not household names. Still, a good punter can flip the field and help with field position battle. Likewise, a clutch kicker who can net you 3 points every time you cross the opponents 35 yard line is equally important. Turnovers, field position battles, blocked punts/kicks, special teams can change the complexion of the game.
A lot has happened for Temple regarding special teams and this has been part of the off-season that hasn't received much press coverage or interest, at least in terms of whats on the field.
---
Key Departures: Ed Foley, Aaron Boumerhi, Connor Bowler, Joe Tacopina
Key Additions: Adam Barry, Jacob LaFree, Jake Horoshko
---
New Special Teams Team
For the first time since 2008, Temple will be without Ed Foley. He had bounced around a few position groups but ultimately was a strong ST coach. The Temple special teams has been the best team in the entire country over the last 5 years regarding creating turnovers and blocking kick/punts. This was the by-product of Ed Foley, who is probably one of the better special teams coaches in the country if you consider that they created the most blocked punts/kicks. Having Isaiah Wright return touchdowns helps as well.
Signs were conspicuous that a tumultuous off-season was ahead for the special teams unit. They lost their top kicker in Boumerhi, who was coming off an injury year but no doubt will be just fine as he transferred to Boston College. They lost their punter, Connor Bowler to transfer as well. They also lost their kicker/punter recruit who flipped to Rutgers in late spring. Joe Tacopina may have been besties with Meek Mill, but the Temple kicker was probably a bit too far away from playing a significant role and decided to go elsewhere. All of this happened before Ed Foley departed.
Fortunately for the Owls, Will Mobley took over starting duties last season after Boumerhi went down and filled in adequately. They also bring in another kicker and punter in grad transfer Jacob LaFree and Adam Barry.
Carey has stated that special teams coaching duties will be divided among the staff. That is definitely a concern for me. When you go from a dedicated coach to multiple staff members with unknown experiences coaching the special teams, that's a red flag to me. You need someone out there who understands special teams protections, how to setup returns, etc. Not that members of the current coaching staff hasn't done that, but its better to have someone analyze and understand those concepts as a specialty. I know Carey has hired Brett Diersen back as special teams liaison or whatever they want to call it, so perhaps he is handling most of those duties. I do like him as a defensive line coach, SMU did very well last season while he was coaching their DL. Perhaps implications for the blocking team.
Fresh Faces But Some Return
We know Mobley will be fine and LaFree has 98 touchbacks to his name and 47 total in 2017, which lead all of Division II. He is likely our guy on kickoff duties while Mobley takes care of field goals. The long snapper will be Cole Lerch again, but we received a transfer in Jake Horoshko from Monmouth and a walk-on in 6'5″ 285lb Ronald Gaines. Not sure what the status of Horoshko and his eligibility to play this year.
Max Cavalucci was last year's back-up punter, but with the departure of Bowler, may be the guy this year. We will have to wait and see how Adam Barry does during summer camps. Barry averaged 37.4 yards per punt last year at Independence Community College, which would put him somewhere around the top 100 punters in the FBS if he were to replicate those numbers here. Bowler averaged over 42 yards per punt, tying him for 42nd overall.
Quincy Roche and Branden Mack return to wreak more havoc on opposing teams. They both blocked 2 kicks/punts apiece last season. Both should continue their success this season. No reason for it not to.
There will be continued familiarity with Cole Lerch returning as the primary long snapper. Travis Malinowski returns as well with experience in snapping duties, primarily with field goals on short distances.
Isaiah Wright has been named to the preseason All-American by Sporting News as a PR/KR specialist. He is a dynamic playmaker and hopefully can help turn some games around just with a nice punt or kick return.
Overall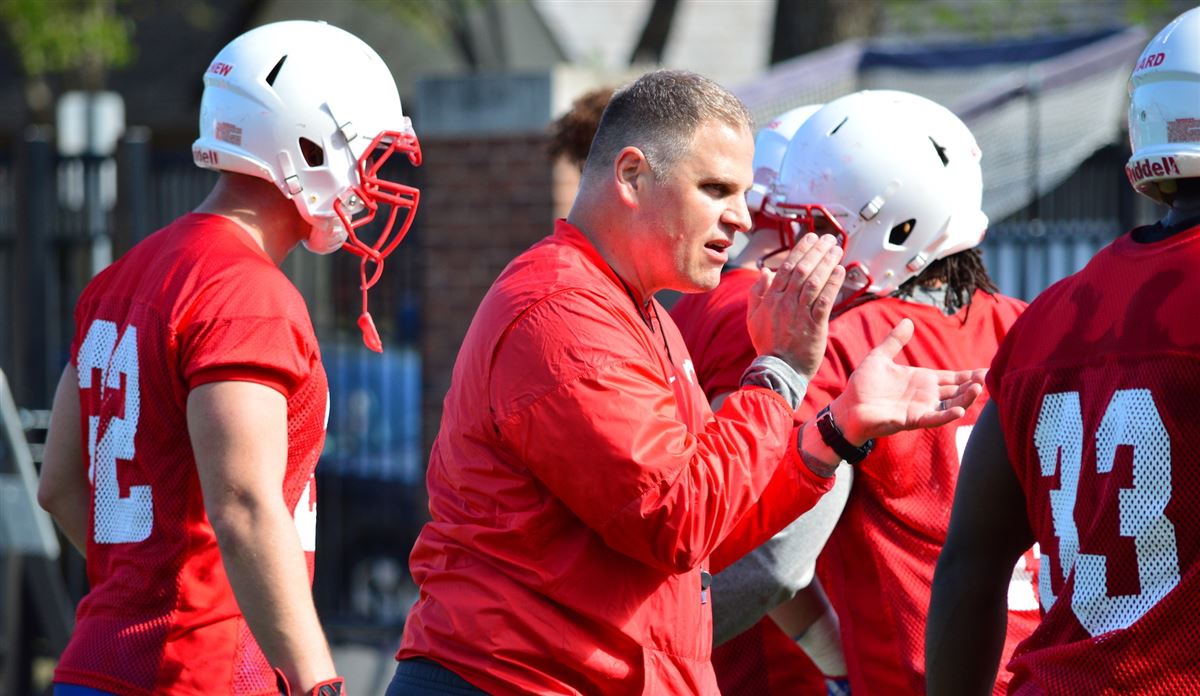 One of Temple's greatest strengths in year's past is one of its biggest question marks this year. The Owls have been fortunate to keep Ed Foley through the coaching changes since Al Golden, but not this time. New faces on the punting unit and questions abound regarding depth and backups.
Position Outlook: B – I think our kickers will be fine, but not sure about the punters.
Level of Concern: High