It's the day before the 2019 Temple football season begins and I am excited as a kid on Christmas Eve. The possibilities for this Temple season is like a Christmas present, there are so many ways it can go. As I watched Cincinnati thwart an inspired yet poorly coached UCLA squad and UCF dismantle a Florida A&M that quickly took to twitter to defend its name:
There is nothing like college football, the greatest sport in the world. And sure, it isn't perfect, but nothing compares.
anthony russo ready to go
Coach Carey stated earlier this week after practice that Russo was a full-go for Bucknell. I am hoping that he gets some reps in the first half to loosen himself up and get the offense in rhythm. The schedule is awkward with a bye week next week, so its important for the offense to get things going against a live opponent. Bucknell has its struggles, but after months of playing your own defense, seeing another color jersey out there is important in developing rapport with your teammates in a game situation. I am hoping both Centeio and Beatty see plenty of game action as well.
Gardner, dobbins, davis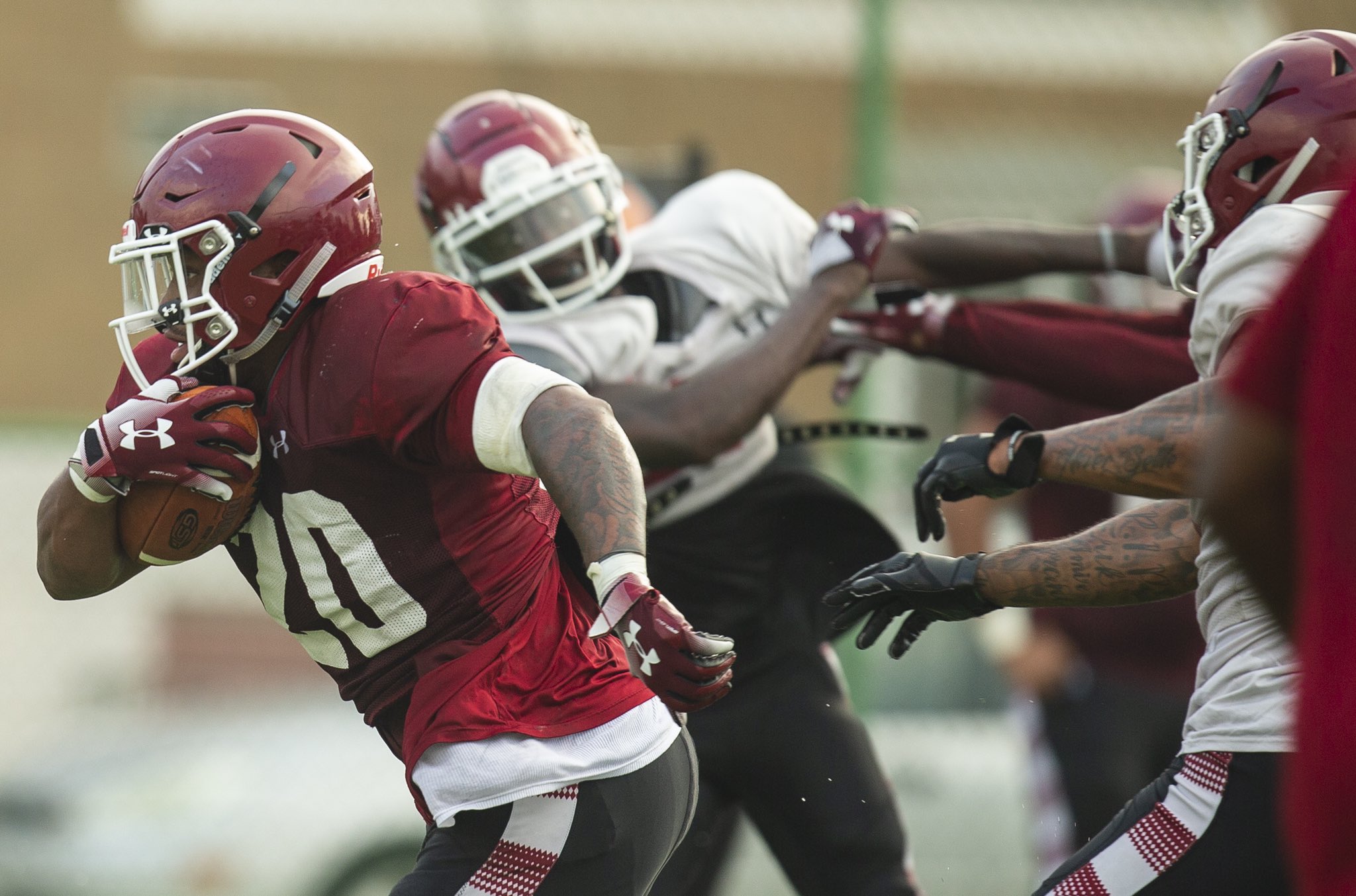 The runningback situation will be of interest as well. Throughout camp Gardner has been banged up but he presents as the only option with significant game experience. Dobbins and Davis have performed well in camp according to Carey and it will be interesting to see who gets touches. It appears as though both will split duties and its possible a guy like Jeremiah Nelson, who can play the H-back role, will get some touches too along with freshman Edward Saydee. There are a lot of options in the backfield, tomorrow is a great time to get them in there for some game action.
We will likely see Isaiah Wright with some carries as well to get him accustomed to running the ball. He will be utilized in specific game situations as a runner. Offensive coordinator Mike Uremovich wants to get Wright the ball at least 10-12 times per game.
Depth Chart
Per Owlsdaily, Temple published its first depth chart since the 2016 Military Bowl. Geoff Collins was not a fan of depth charts and only released his list of players that were "above the line" and were game ready. Whatever that means. There are some interesting names on this depth chart.
At tight end, David Martin-Robinson is ahead of Kenny Yeboah. DMR is likely a bit better of a pass-blocker with Yeboah is more of a pass catching TE. Jadan Blue as the starting WR in the slot is also a bit of a surprise. Tavon Williams earned himself a scholarship after walking on and was a name hear throughout camp. We will probably see 8 or 9 different wide receivers tomorrow as the staff tries to rotate some other guys in to get game experience. There remains concern along the OL with depth as much of the backups are sophomores and freshman.
Defensively, two more positions stand out. At defensive tackle Maijeh is listed as the starter next to Archibong, with Dioubate and Banks as backups. One would assume Dioubate is the starter, but it isn't the case for tomorrow. At defensive back, converted WR Freddie Johnson takes the starting spot ahead of a banged up Harrison Hand, who will be on light duty. Some of the practice notes from media members have stated that Johnson "looks" like a DB but has been seen making a few too many mistakes. He's just raw right now. I think him being listed as the starter has more to do with game reps than actually beating out Hand.
new season, new expectations
Every season begins as a blank slate. Expectations for the Owls under new coaches are still the same as preview years. Win the AAC Championship, get to a NY6 Bowl and wind that, and send players to the NFL. We have heard the camp reports and have seen the season predictions. UCF, Cinci, Memphis, and Houston have taken the preseason hype and left Temple with nothing but clear skies for the hungry Owls. No one is expecting UCF to falter and especially not against the Owls. No one is expecting Temple to compete for an AAC Championship. Even USF has been getting darkhorse AAC East consideration. A new season awaits for Temple, and if all goes well, the Owls will be right in the thick of things come November.