Not to be overlooked or forgotten after Temple's impressive win over #21 Maryland last week was the poor special teams play. Carey post-game simply called it "bad". Some of the special teams highlights include:
Snap on a punt landed in the endzone resulting in a MD safety
Recovering an oopsie on the Temple 19 yard line
Missed tackles that allowed DJ Turner to return a punt down to the 4 yard line (Thank you Ty Mason for not giving up on the play!)
Shanked punt from the back of the endzone (technically the 3 yard line) that exited at the Temple 10 yard line for a net of 7 yards
A 30 yard missed field goal by Mobley that could've extended the lead earlier in the game
Rod Carey raised a few eyebrows over the summer when he decided to switch longtime Temple assistant Ed Foley into an off-the-field role, as noted in this piece by Marc Narducci. Ed Foley then decided to make a move to Baylor with Matt Rhule, a coach he trusted more than Carey. That certainly ruffled some feathers in the Temple community. Carey wanted to balance the offense and defense on-the-field coordinator positions, and in order to do so, needed Foley to take an off-the-field role. I am not saying that the special team's miscues are a result from Foley leaving, but rather an accumulation of factors that hit a crescendo with his departure.
Aaron Boumerhi transfers to BC
Connor Bowler transfers to UNC
K/P David Broncati flips his commitment from Temple to Rutgers
Ed Foley leaves Temple
Carey divides special team coaching duties between staff members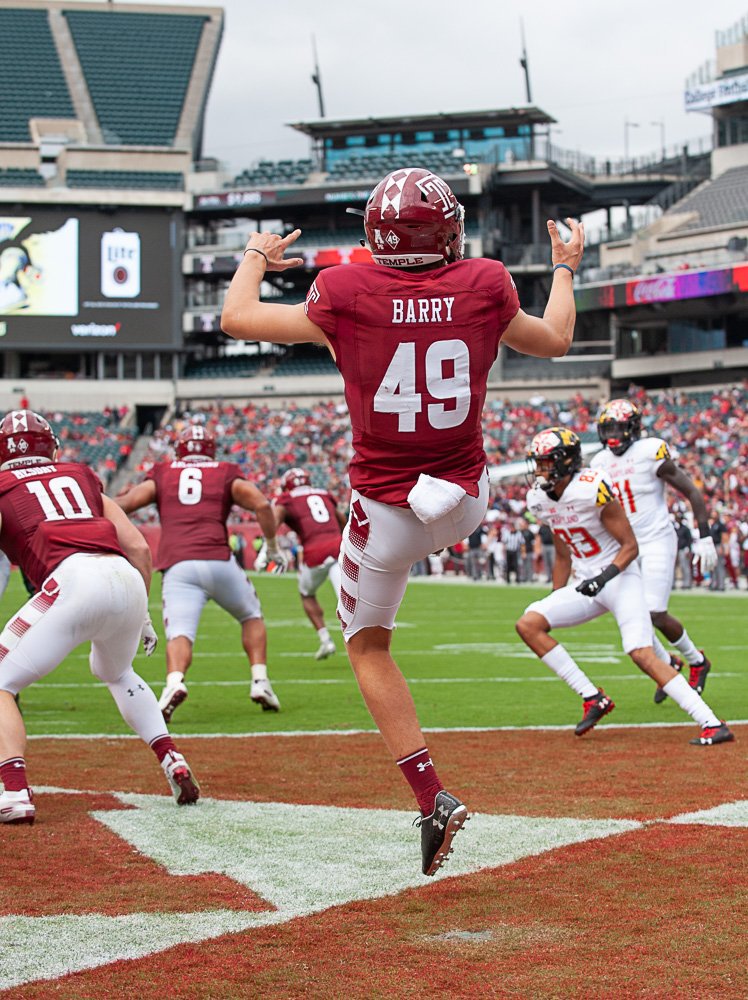 I know the staff will be working hard to make sure that this week's special teams performance in no way shape or form mimics last week. That being said, I am not confident this is something Barry can just shake off. He looked extremely uncomfortable, speeding up his mechanics and forcing his punting technique to suffer. It's both a psychological and mechanical issue. As for Mobley, the time will come where Temple will need him to put up points. We need to see him hit a field goal from 40 yards. I think LaFree is getting more comfortable and may be able to challenge Mobley for field goal duties.
As Bill Evans wrote in his piece, Carey has mixed it up at times during his coaching career. Sometimes he has a special teams coach, sometimes he splits up the roles to various coaches. You can read more here. In the end, if Temple wants to be successful against Buffalo, and the season as a whole, it cannot shoot itself in the foot.