It isn't easy bringing in recruits to an urban campus in the heart of the city. Most want to go play for the bigger state school. Years of losing and cementing your place as a football afterthought can drag a program down. It takes good university leadership, hiring the right people, good scouting and good coaching to bring such a program out of the abyss. Most people hardly associated the university with a football program. The NFL team takes much of the glory, and if not them, then the state flagship program received the attention. There is a lot of stigma to overturn. Boots on the ground and consistently putting out a good product are the only true antidote. If all of that sounds like the Al Golden era at Temple, you wouldn't be wrong. This isn't about Al Golden though, this is about the other TU, Tulane University.
The school is situated in Uptown New Orleans, with an undergraduate enrollment of only 8000, generally accepting about 1000 students each year. There is a tremendous amount of competition for students with several other universities located in New Orleans. The University has seen its fair share of off-the-field issues, including the devastating impacts of Hurricane Katrina in 2005. The university as a whole suffered a tumultuous 2000's, significantly affecting their football operations.
Brief intro into Tulane football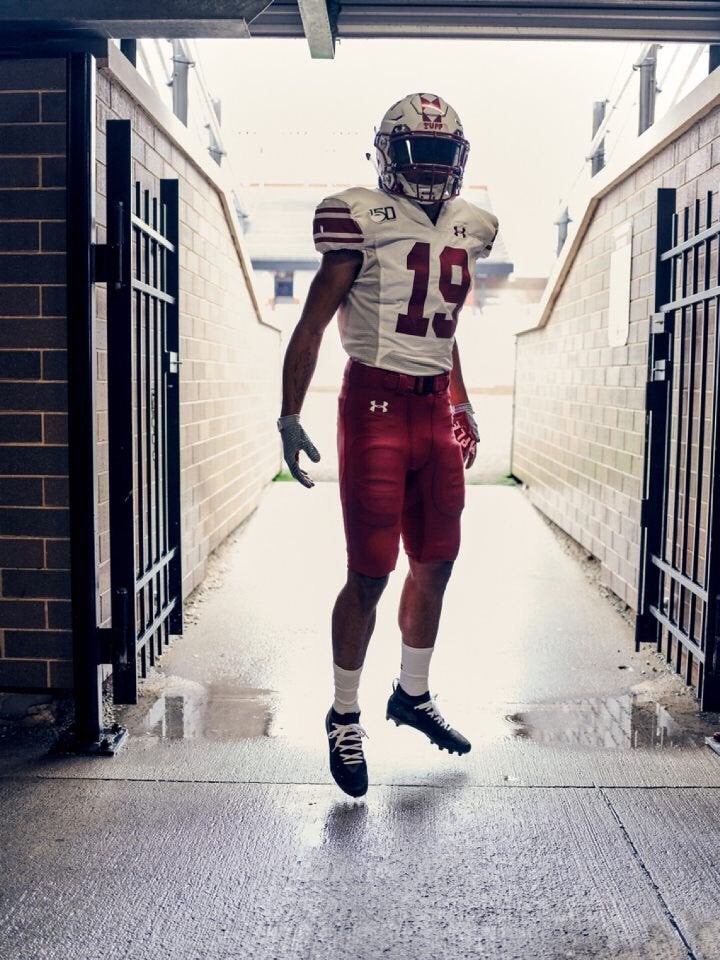 Tulane played their inaugural season in 1893, going 1-2 and beating Louisiana State University 34-0. That was the last time they beat LSU (not really, but it sure feels like it). They have been a pretty consistent program, generally in the middle to bottom half of their confidence with the occasional good season sprinkled in. They played in the very first Sugad Bowl in 1935 against #3 Temple! Temple would go on to lose that game, but both teams got a nice $27,800 paycheck out of it (Source). Until Tulane joined the American, they only flipped conference affiliations twice since WWII, going from the Southeast Conference to Independence, and then CUSA. Since 1945, they have won 2 conference championships. It did not help that they demphasized football after their national power surge in the late 1940s, culminating in leaving the Southeastern Conference as an Independent by the 1960s. In hindsight, a terrible decision. And of course a lot of nothing to show for it athletically. So it's no surprise that the big state school gets all the attention.
Drop fOotball
Twice the higher ups at Tulane voted to drop football. The first in 1985 as Tulane was mired in a basketball scandal that jeopardized the institutions name after decades of intense academic standards torpedoed athletic recruiting. The 1985 vote to keep Tulane football alive was buoyed by a single vote. Then, in 2003, a big battle was brewing once again with the football program struggling to find leadership. Tulane would hold another vote on football, this time to drop down to I-AA. It was defeated unanimously. Still, one cannot help wonder the uncanny parallels to Temple.
In 2005 Hurricane Katrina swept through New Orleans, causing significant damage to infrastructure, hospitals, and schools. As a result, the university was under considerable budget constraints, with football and athletics taking a backseat to the rebuild.
No place To Call Home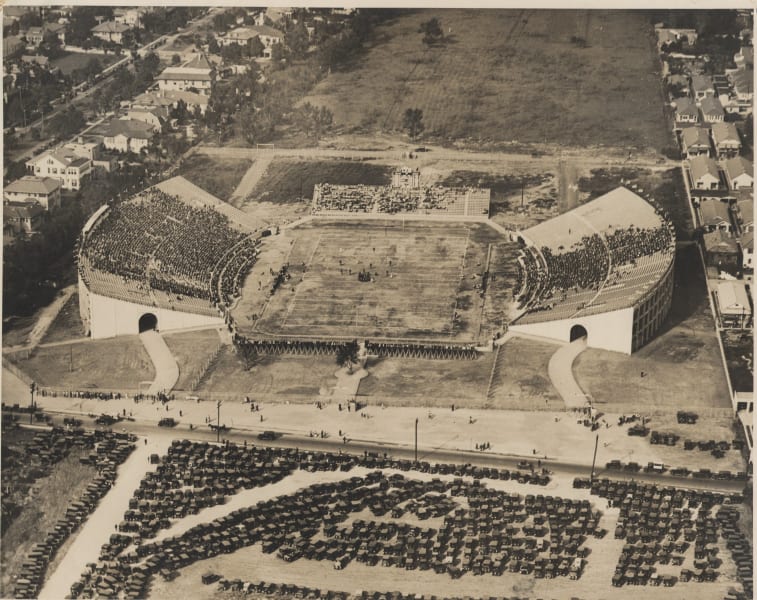 Prior to their first home game at Yulman Stadium, the HullaBlue Wave, I mean Green Wave, called the Superdome their home for about 40 years. The giant NFL stadium was insufficient for game day needs, difficult for recruiting, and further marginalized Tulane behind an NFL team. Tulane up until then was playing in Tulane Stadium, which was apparently a giant death trap that forced the team to play in the shiny new Superdome. Once athletic decided it was time to make a jump from CUSA to the Big East (and now AAC) in 2012, they would have to invest in their football program, which meant build in landlocked New Orleans. Finally, after playing in various parks along the way, Tulane has a permanent home. They average about 20,000 in their 30,000 capacity stadium, which fits their university.
willie fritz
Coach Fritz joined the scene well after the turmoil reached a crescendo. After fairly successful coaching stings at Central Missouri, Sam Houston State and Georgia Southern, Fritz joined Tulane in 2016. Tulane prior to that was still searching for an identity. In the AAC they had 1 marginally successful year of Curtis Johnson in 2013, going 7-6. Fritz followed Johnson in 2016 with a tremendous 4-8, a step up from a pair of 3-9 seasons that befell the Green Wave prior.
Things began to change in 2017, a 5-7 record may not look pretty on paper, but 3 of those losses were by a field goal or less. The 2017 team easily could've just as easily gone 7-5. Turns out, in 2018 they did, which sparked their first bowl victory since 2002.
And now Tulane is sitting with the number 43 recruiting class in the country according to Rivals. They are off to a 3-0 start with a remarkable late second win against Houston. The same battles are there off-the-field, namely LSU and the Saints, not to mention an always inscrutable administration. Their athletic director, Troy Dannen, appears motivated to push the boundary of athletics. Tulane football has a chance to break out this season. Hopefully the Green Wave administration doesn't get in the way this time. A successful Tulane program only enhances the AAC's profile. A strong academic institution finding success in a big city overshadowed by other programs and marred by off-the-field issues is a tremendous story.
The AAC and it's members should be vested in the success of Tulane. Fritz has the Green Wave rolling and only time will tell how high the ceiling truly is. The parallels (minus natural disasters) are too similar to Temple not to root for. The Temple of the AAC West should continue to have success, and I for one am excited to see what can come of it.
---
History complied from the works of Ted Lewis and Marty Mule (2002) and Grant Barnes (2018).