Geoff Collins and GT swarmed into the Linc to face off against the Temple Owls. Both teams coming off disappointing efforts in their previous games. Collins and company were idle last week, but the week prior lost to The Citadel. Temple, looking to shake the rust off the Buffalo game, were facing off against their former coach who left for a bigger pay day in a bigger name conference.
temple offense
Strong start with Temple going down the field but Russo pick lead to 0 1st quarter points
I don't want to knock a kid for playing hard, but Russo doesn't look good through 3 FBS games. Too many mistakes.. Lacks touch on his throws (mid-long range passes) with accuracy issues. And then you get the dime pass once in a while that makes you wonder why he is so inconsistent.
OL slow start but coach had a game plan and stuck with it while the OL got better as the day went along. The left side of the OL struggled most of the day, however.
RBs had a nice day, 204 yards rushing and 2 TDs
WRs made plays when they needed to. Russo looking for Mack a lot but Mack couldn't get separation. He too looks about a step slow so far this season. Jadan Blue looks like the real deal. Need to see more throws to him and Wright.
Great run-blocking by the TEs yesterday, were pushing the DL 5 yards back
17 points against a team that allowed 27 to Citadel is interesting
defense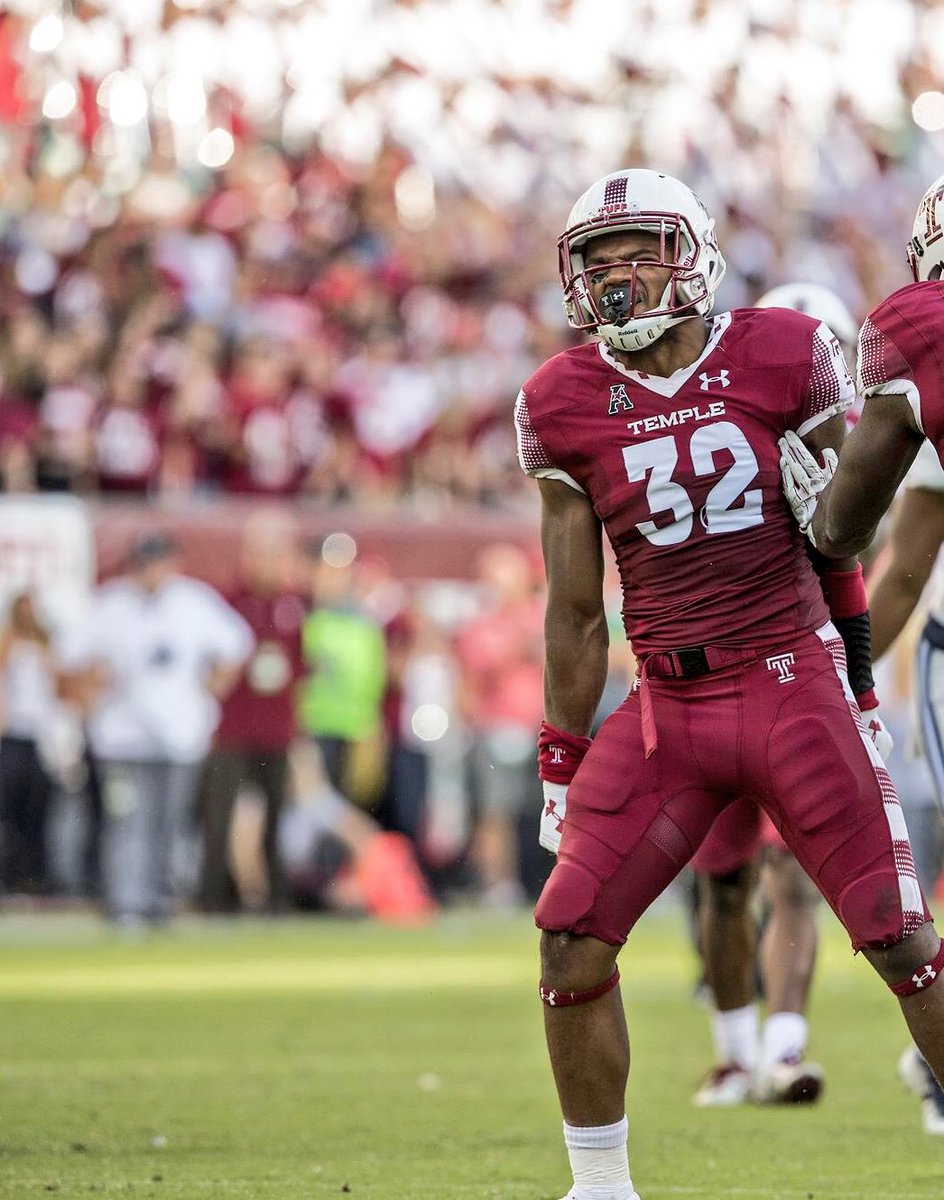 DL played well, making GT QBs uncomfortable most of the day. Hustled to the ball all game, made plays out in the perimeter.
LBs had a bit of a tough time with the mobile QBs but made plays when they needed to. IGM, Bradley, Russell all had to play disciplined football and for the most part they did.
Benny Walls is probably the defensive player of the game, he was in the right place at the right time yesterday with a scoop and score and an INT
When you give up a 174 yards passing, generally a great game by the DBs
Missed tackles need to be corrected but hard to slam into guys these days with the player safety penalties they have implemented
Archibong played well and will be missed in the 1st half against ECU. Tough play but it's how it should be enforced.
GT coming in with talent at WR, if you're going to give up athleticism, you need to be a technician. GT WR's running open all day. This will have to be cleaned up against the better QBs. GT could've added a touchdown over Braswell and there were others.
0 defensive points give up is a fantastic game! Bend but don't break defense with two timely turnovers.
special teams
Barry got a couple nice punts off. If he can keep his punts at 40 yards, Temple will be fine with this defense
No mistakes yesterday! Good long snapper with some pop on his snaps
Mobley hit a field goal!