It was not long ago that Temple would look at a 4-2 UCF squad and tell themselves its a game they should win. No mention of the words "probably" or "be competitive", or any such statements. A UCF team that is 4-2 is a game they should win.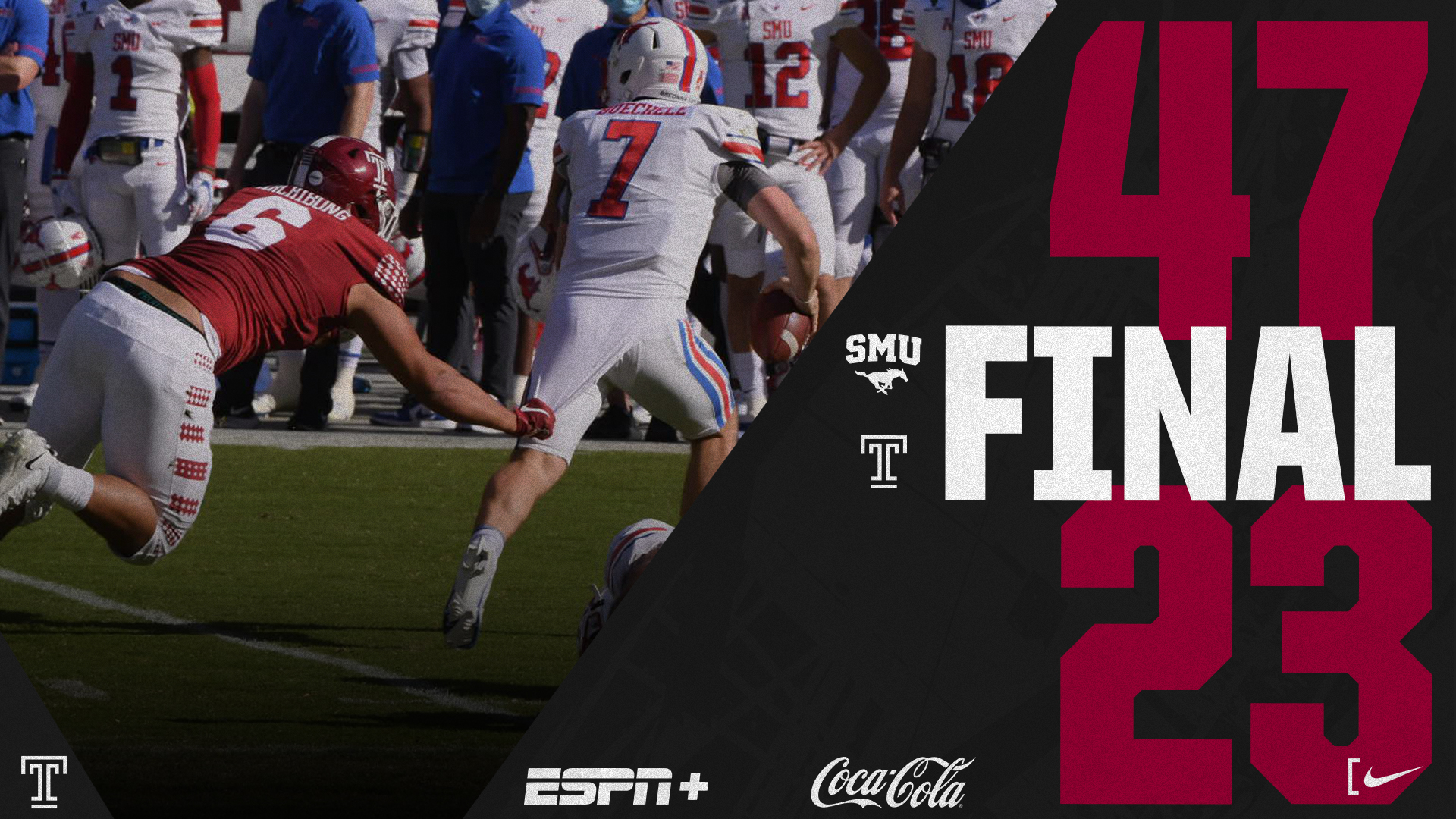 But this isn't the middle of the decade Temple team we have been spoiled with. This Temple team is currently a 24 point underdog. That's the bad news. The good news: the line opened as 30 point underdogs. This isn't the best of UCF squads rolling in. Sure, plenty of firepower on offense, they enter as the #1 passing offense in the nation and Temple just let up 355 yards passing to SMU. They also rank 105th in total defense and 75th in scoring defense.
So generally speaking, this would have been a winnable game for Temple in year's past. A surefire offensive slugfest with a Temple defense that would be able to do enough to win the game.
But this year…this year is not going to be a fun game to watch
Tulane and SMU slept through the first half of their games against Temple and finally decided in the 3rd and 4th quarter to bury this dying Temple program. You can see it on the player's body language, you can feel the soul being sucked out of this once proud program with every beat down. The thing that is most disconcerting is that Tulane and SMU barely tried in the 1st half and Temple was simply hanging around, mustering the strength expected of a Rod Carey MAC team. SMU's offensive line was playing about as sloppy a first half as they have played in the last 3 years under Dykes and managed to win by 3+ scores.
The offensive play calling stinks. The redzone offense stinks. Russo slinging it around in desperation and hoping his NFL wide receivers cannot make up for the lackluster coaching. This offense has Klein, Picozzi, Russo, Mack, Blue, and Jones. 5 guys that will get NFL looks. You star RB told your coaches to go pound sand.
On the topic of Russo, you may hate all of the INTs Russo throws, but he may be a better NFL QB than he is under the constant flux and transition of Temple coaches. I'm not saying he is going to be a starter in the next level, but he will likely find consistent work, something like Chase Daniels. He has had little consistency here at Temple and both he and the program have suffered for it.
Temple's defense is playing with a brand new LB every game it seems. Guys are out injured and the roster is depleted. The DBs are getting cooked in every game. Amir Tyler is your 2nd best defender (behind Ebiketie), but he can't makeup for the other half of the field getting cooked every game. The defensive line has yet to reach 10 sacks on the season and is 9th in the conference in sacks/game. The whole unit plays as hard as it can and then gets gassed. Some of the lack of depth can be attributed to the Rhule-Collins-Carey transitions and departures. A lack of recruiting and lack of coaching consistency finally getting to the team.
Currently the team oozes MACtion. I am not convinced through Rod Carey's tenure at NIU that he can build a program. In fact, he did the exact opposite at NIU with one of the better MAC programs of the decade. Just ran them right into 0.500 ball.
And so we are left with a great despair on Saturdays. Temple football is closing in on being one of the worst programs in the country….right alongside some of Carey's MACtion colleagues like Kent State and Akron. Latest Massey composites lists Temple at 110 and SP+ has them at 105. At some point the staff has to make changes to the personnel and they refuse to do anything differently. Same mistakes and issues every weeks is small time.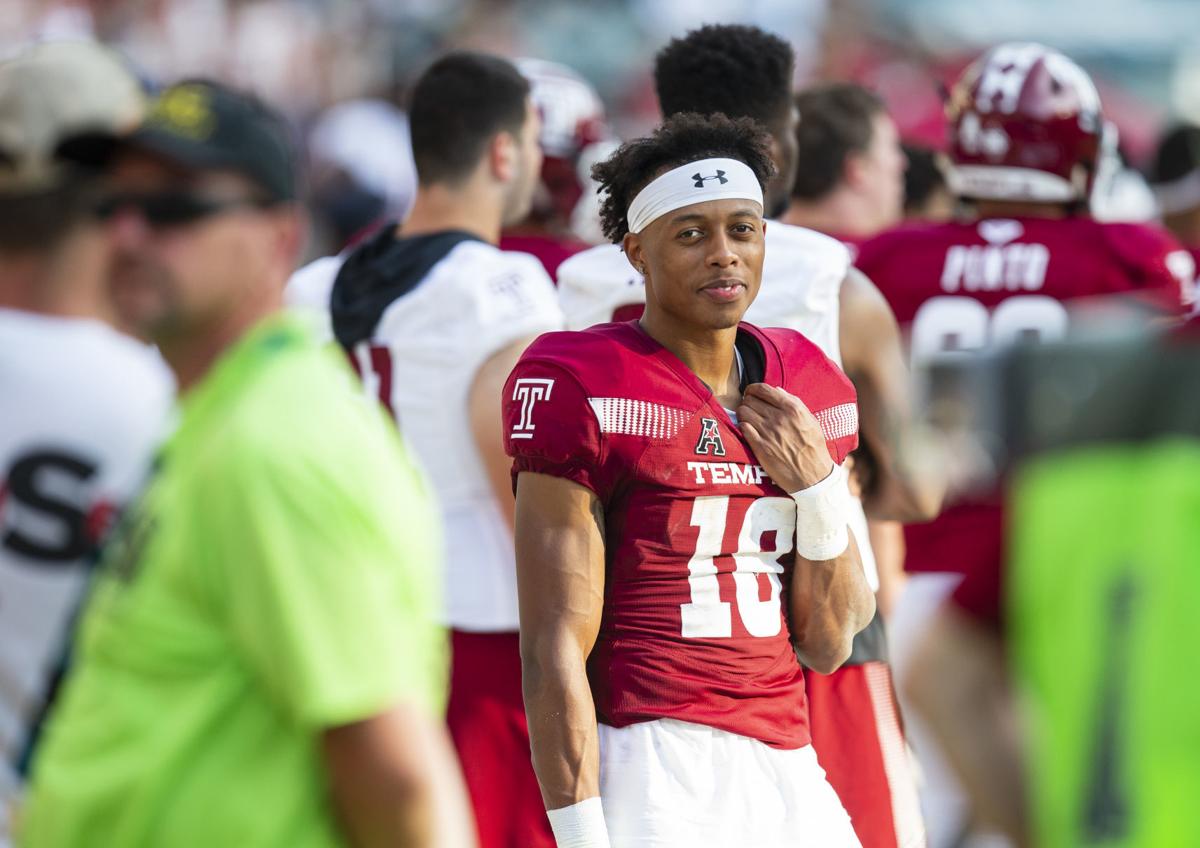 So here we are, looking at the same result. The other team with a blowout win. This will get worse next year after many of the players leave. And why wouldn't they? There is not much belief in the coaches from the players. You can see it on their faces and you can feel the frustration. I don't know how many times Mack looks at the sidelines and raises his hands up in an exacerbated plea to get him the ball. No way he returns. Jadan Blue has disappeared and his numbers will be lucky to reach half of last year's. He's probably gone too.
After Rod Carey departs, it may be a while before the fans return.